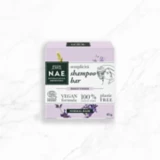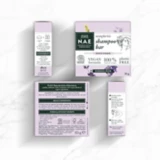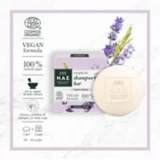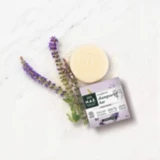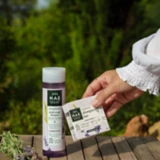 SEMPLICITÀ
Daily Usage Shampoo Bar, 85gr

Semplicità combining rice & organic lavender extracts, this daily usage shampoo bar effectively cleanses, conditions and detangles the hair while maintaining its strength. It leaves the hair looking healthy, silky-soft and naturally shiny.

DAILY USAGE shampoo bar for NORMAL hair, Organic Certified & Vegan Formula, 85gr.

Plastic-free and fully recyclable paper pack, biodegradable & water-reduced formula.

1 bar ≈ 2 liquid shampoo 250ml ≈ 30 – 50 washes

Certified organic, 100% natural origins, 36% organic origin, VEGAN formula

FLOWERY FRAGRANCE: Start your day with a peaceful feeling, being carried away by this soft and flowery fragrance

LIST OF INGREDIENTS
Triticum Vulgare (Wheat) Starch*, Potassium Lauryl Sulfate, Cetearyl Alcohol, Sodium Lauryl Sulfate, Aqua (Water, Eau), Glycerin, Butyrospermum Parkii (Shea) Butter*, Palmitic Acid, Stearic Acid, Parfum (Fragrance), Lactic Acid, Hydrolyzed Jojoba Esters, Biosaccharide Gum-1, Lavandula Angustifolia (Lavender) Flower Extract*, Oryza Sativa (Rice) Extract*, Sodium Levulinate, Glyceryl Caprylate, Sodium Anisate, Citronellol, Linalool, Limonene, Geraniol

* Ingredients from organic farming

KEY INGREDIENTS
Organic rice
is rich in amino acids, minerals, antioxidants and vitamins B & E, known to detangle hair, make it smoother, stronger, shinier and to increase hair growth.

Organic lavender
is rich in vitamin A & C, often used in cosmetics as a natural hair conditioner, to leave the hair shiny, fragrant and soft.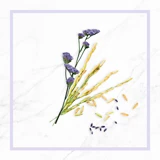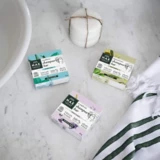 SUSTAINABLE ALTERNATIVE
N.A.E. Shampoo bars are a great alternative to products with the traditional plastic packaging.
ABOUT OUR FORMULAS
All our Italian inspired Shampoo bars are Organic Certified, Vegan, with 100% ingredients from natural origins, Biodegradable, Reduced water concentration (around 10%), Travel-friendly and Efficient in consumption.
ABOUT THE PACKAGING
The bars come with a PLASTIC-FREE and FULLY RECYCLABLE folding boxes, which are FSC certified reassuring they are made from RESPONSIBLY SOURCED MATERIAL.

Producing one folding box uses only around 1/20th* of the energy needed to produce one plastic bottle and they offer a REDUCED CARBON FOOTPRINT due to their light weight and practical size.

N.A.E. Solid Shampoo Bars
Discover all N.A.E. shampoo bars benefits:purifying (greasy hair),
daily usage (normal hair) & repairing (dry hair)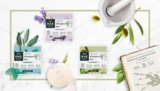 SIMILAR PRODUCTS FROM OTHER LINES